Time ATAC XC 2 Pedals - Dual Sided Clipless, Composite, 9/16", Black
Availability:

In stock

(10)
DESCRIPTION
At under 200 grams per pedal, the XC 2 is very versatile and incredibly affordable. The easy-to-clip-in ATAC system, large platform, and self-cleaning design make this the perfect choice for cyclists venturing off the road for the first time. The ATAC EASY cleat makes for simple setup and clipping in and out even easier.
FEATURES
Easy pedal engagement.
Great value.
Cleats included with all pedal purchases.
ATAC
Getting into your pedals is simple and speedy, thanks to ATAC Technology's wide-angle step-in design. ATAC allows for a wide angle of step-in for positive engagement that allows for natural foot movement. What's more, a clean pedal is an efficient pedal. If only cleaning the rest of your bike was this easy: Each time you step in, ATAC clears away mud and debris as you step in.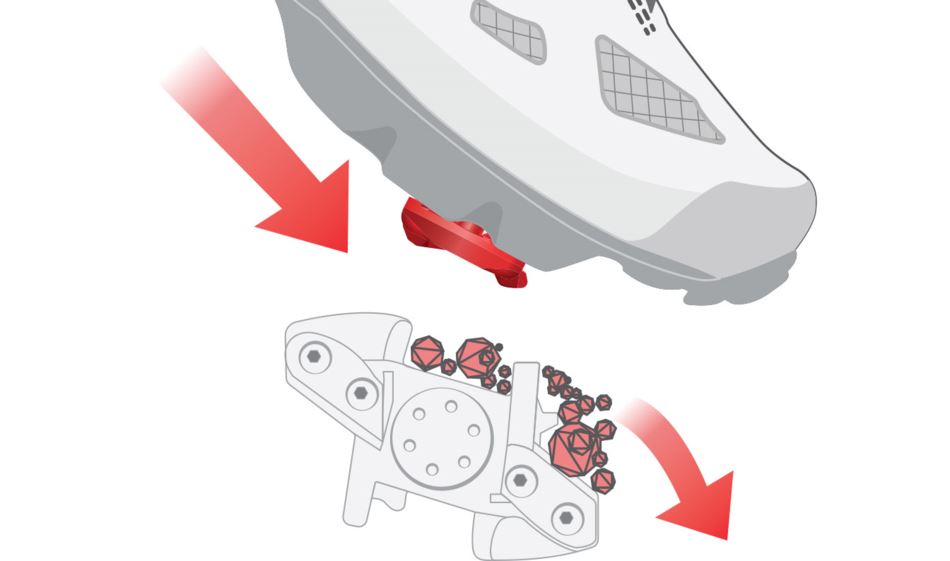 Specifications
| | |
| --- | --- |
| COLOR (PEDAL) | Grey |
| POWER MEASUREMENT | Not Compatible |
| BODY COMPONENT | Glass-filled |
| CLEATS | ATAC Easy cleats |
| PEDAL STACK HEIGHT | 19mm |
| ANGULAR FREEDOM | n/a |
| CONTACT SURFACE AREA | n/a |
| DISTANCE PEDAL SPINDLE / CRANK ARM | 54mm |
| LATERAL FREEDOM | 5mm |
| RELEASE ANGLE | 10° with ATAC Easy cleats, 13 or 17° with ATAC cleats |
| TENSION | no |
| THREADING | 9/16 - 20 inch |
| ACCESSORIES | ATAC Easy cleats |
| INTENDED USE | XC, CX, Gravel |
| BEARINGS | Steel |
| WEIGHT (G) | 151 |
| WEIGHT BASED ON | per pedal |
0
stars based on
0
reviews